Steven Melnyk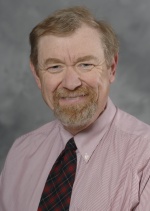 Click on the image to view a larger or high-resolution version.
Supply chain management, sustainability and the supply chain and environmentally responsible manufacturing
Professor of supply chain management
Department of Marketing and Supply Chain Management
The Eli Broad College of Business
Contact at: (517) 432-6410 or melnyk@msu.edu
Expertise:
Can speak on most topics involving the supply chain, its implementation and success, and issues such as how to measure the supply chain, the role of the soft side of the supply chain (culture) and new developments such as the "Internet of Things" and its impact on the supply chain.
Additional information:
Member of the Board of Directors for APICS; speaking roles in 2015 included keynote address at the SMART supply chain conference in Australia; SAPICS; and the Supply Chain Strategic
Outlook Summit.