Scott Imberman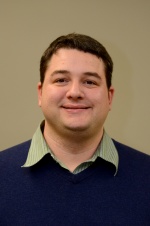 Click on the image to view a larger or high-resolution version.
Education policy, teacher merit pay, charter schools and gifted education programs
Associate professor
Department of Economics; Department of Counseling, Educational Psychology and Special Education
College of Education and College of Social Science
Website: https://www.msu.edu/~imberman/
Contact at: (517) 355-4667 or imberman@msu.edu
Expertise:
Imberman is an economist who studies policy issues in K-12 education. His research focuses on merit pay for teachers, charter schools and methods for assessing the impact of particular educational policies and programs, such as gifted and talented education. He is a research fellow with the National Bureau of Economic Research.