Ryan Black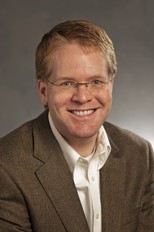 Click on the image to view a larger or high-resolution version.
Supreme Court and U.S. Courts of Appeals
Associate professor of political science
Department of Political Science
College of Social Science
Contact at: (517) 432-9967 or rcblack@msu.edu
Expertise:
An expert on the American judiciary, with a particular focus on the U.S. Supreme Court and the U.S. Courts of Appeals. Among his research projects, Black looks at why the Supreme Court decides to review some decisions and not others and how one can predict justices' votes based on how they behave during oral argument. Following the death of Supreme Court Justice Antonin Scalia, Ryan Black can discuss the ramifications of having only eight justices for the foreseeable future and explain the politics of selection and confirmation.