Robert Kolt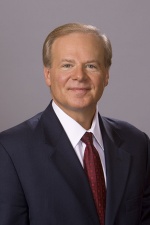 Click on the image to view a larger or high-resolution version.
Advertising including political and Super Bowl ads and public relations
Instructor
Department of Advertising and Public Relations
College of Communication Arts and Sciences
Contact at: (517) 706-0001 or kolt@koltpr.com
Expertise:
Robert Kolt's expertise lies in public relations, advertising and media consulting. He is particularly well versed in television advertising. Every Super Bowl Sunday he hosts his fellow faculty members who analyze and rate the Super Bowl commercials.