Robert Floden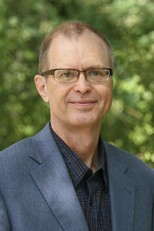 Click on the image to view a larger or high-resolution version.
K-12 student testing in Michigan and across United States, education policy, teacher preparation, teacher quality, education standards and mathematics education
Dean, University Distinguished Professor
Department of Teacher Education
College of Education
Contact at: (517) 355-3486 or floden@msu.edu
Expertise:
An expert in K-12 education policy and how that is linked to classroom practice and teacher quality; teacher preparation; state and national education standards, as well as accountability policy, pupil and teacher testing. His current research examines teacher preparation and teachers' mathematical knowledge for teaching. He is a member of the National Academy of Education.