Rick Cole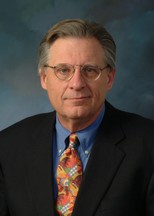 Click on the image to view a larger or high-resolution version.
Advertising and public relations
Professor and chairperson of advertising, public relations and retailing
Expertise:
An expert in advertising management/careers and has 15 years experience running advertising/PR for the country's largest Blue Cross plan and a couple years as chief administrative officer of a top 50 academic health center. While at Blue Cross, he started the national initiative on "Generic Drugs: The Unadvertised Brand."; 30-year history of owning, managing and most recently hiring and supervising the work of a variety of advertising and public relations firm.