Rhonda Conner-Warren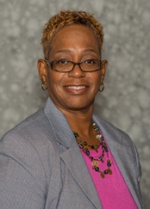 Click on the image to view a larger or high-resolution version.
Public health, vaccinations and health-risk behaviors in teens
Assistant Professor
Expertise:
Conner-Warren is a pediatric nurse practitioner and advocate for delivering quality care to improve children's health. Much of her work has specialized in areas of health-risk behaviors among children and teens and she currently is involved in vaccination efforts with the Ingham County Department of Health - Child Health Clinic.