R.M. Fulton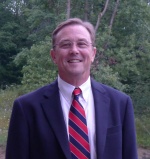 Click on the image to view a larger or high-resolution version.
Poultry and Infectious disease
Associate Professor
Department of Pathobiology and Diagnostic Investigation; Diagnostic Center for Population and Animal Health
College of Veterinary Medicine
Contact at: (517) 432-5832 or chapinco@dcpah.msu.edu
Expertise:
An expert in infectious diseases of poultry including those with zoonotic potential. Served as a technical director on a USAID-funded project dealing with H5N1 avian influenza.