R. Dale Wilson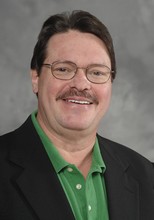 Click on the image to view a larger or high-resolution version.
Marketing strategy
Chair, professor
Department of Marketing
Broad College of Business
Contact at: (517) 432-6403 or wilsonrr@bus.msu.edu
Expertise:
An expert in marketing research and modeling, integrateged marketing communications, brand management and marketing strategy. He can also speak to the effectiveness of marketing strategies by political candidates.