Phil Gardner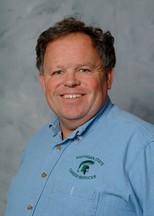 Click on the image to view a larger or high-resolution version.
College labor markets, workplace skills and hiring trends
Director of the Collegiate Employment Research Institute
Expertise:
An economist, Gardner is an expert in college labor markets, early career socialization of college graduates, skills/competency and the workplace, role of internships, co-ops, study abroad in hiring and career success and preparedness of young adults for work in a rapidly globalizing economy. Has led the research efforts at CERI for 23 years. The Institute is internationally recognized for research on the transition from college to work. He also teaches a course commonly referred to as "What Do I Do with the Rest of My Life" for sophomores and juniors, and has led several freshmen study abroad groups.