Peter Carrington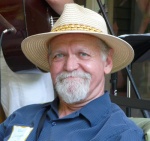 Click on the image to view a larger or high-resolution version.
Giant hogweed edible plants toxic plants
Assistant Curator
Expertise:
Carrington is presently the assistant curator of the W. J. Beal Botanical Garden, where he is the edible and toxic plant specialist. He has been an assistant instructor in the plant biology department since 2005 and has been teaching edible and toxic plants for 39 years. He has also taught wilderness survival techniques since 1977.