Peter Berg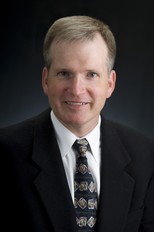 Click on the image to view a larger or high-resolution version.
Labor unions and collective bargaining, international and domestic labor policy, work and family policy, flexible scheduling and working time and European Union social policy
Associate professor
School of Human Resources and Labor Relations
College of Social Science
Contact at: (517) 432-4771 or bergp@msu.edu
Expertise:
An international expert in collective bargaining as well as work-family policies and practices. Research focus is on emerging employment relations practices and work-family flexibility in the United States and around the world. Also, currently researching the role of labor unions in the work-family flexibility debate, examining comparisons in flexibility practices between the U.S. and Australia and investigating gradual retirement schemes in Germany.