Peilei Fan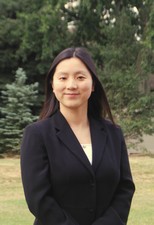 Click on the image to view a larger or high-resolution version.
Urbanization in East Asia, globalization and land use in China
Assistant Professor of Urban and Regional Planning
Expertise:
An expert in high-tech industrialization, technology policy and urbanization in East Asia, particularly China, India and Japan. Her current research focuses on (1) the catching up and globalization of innovative Chinese firms in the information and communication industries and (2) urban sustainability and land use in contemporary China.