Paulette Granberry Russell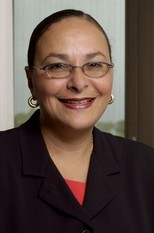 Click on the image to view a larger or high-resolution version.
Diversity and inclusion efforts
Senior adviser to the president for diversity
Expertise:
An expert on diversity and inclusion efforts, particularly in U.S. higher education. Current focuses include affirmative action in public employment and public education in states where constitutional amendments/state referendums have resulted in banning preferential treatment on the basis of race, ethnicity, gender, and national origin; strategies to create a more diverse and inclusive organization; and First Amendment concerns related to free speech and "hate speech" on college campuses.