Patricia Marin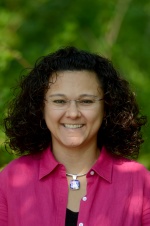 Click on the image to view a larger or high-resolution version.
Affirmative action, diversity in higer education and college access
Assistant professor of higher, adult, and lifelong education
Department of Educational Administration
College of Education
Contact at: (517) 432-9616 or pmarin@msu.edu
Expertise:
Her research interests focus on higher education policy and issues of inclusion and equity for underrepresented students. In particular, her work examines issues of diversity, affirmative action and college access. In her current work, Marin is studying the changing nature of Hispanic serving institutions.