Nathaniel Ostrom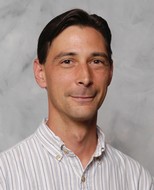 Click on the image to view a larger or high-resolution version.
microbiology, oceans, lakes and
Professor
Department of Zoology
College of Natural Science
Contact at: (517) 355-4661 or Ostromn@msu.edu
Expertise:
Nathaniel Ostrom is a biogeochemist who studies the interaction of organisms with their chemical and physical environments. He is also faculty for MSU's Environmental Science and Policy Program.