Matt Zierler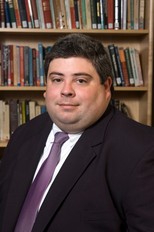 Click on the image to view a larger or high-resolution version.
Terrorism, France, Turkey, Libya, foreign policy and international relations
Associate professor of international relations
Expertise:
An expert in U.S. foreign policy, international security, international relations theory, international law and international cooperation. Can discuss the recent terrorism attacks around the world, including Nice, France.