Mark Worden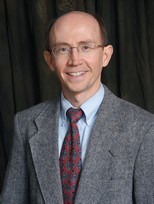 Click on the image to view a larger or high-resolution version.
Biomedical and health and nanotechnology
Professor of chemical engineering and materials science
Department of Chemical Engineering and Materials Science
College of Engineering
Contact at: (517) 353-9015 or worden@egr.msu.edu
Expertise:
An expert in biomedicine. His research involves the application of engineering principles to biological systems. His lab has special expertise in the use of proteins as nanomachines, and in the production of high-value products utilizing enzymes and biological cells.