Mark Wilson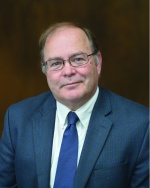 Click on the image to view a larger or high-resolution version.
Mega event planning, cyber geography, information society and nonprofit organizations
Professor and Director of SPDC Global
School of Planning, Design and Construction
College of Agriculture and Natural Resources
Contact at: (517) 353-9056 or wilsonmm@msu.edu
Expertise:
Wilson is an expert in urban planning, information technology, economic geography, public policy and nonprofit organizations. Specific research interests include the economic, social and political dimensions of cyberspace; the planning, land use and economic issues associated with mega events such as the Olympics and World's Fairs; and exploring the significance of Michigan's nonprofit sector, through economic trends and public opinion.