Leonard Fleck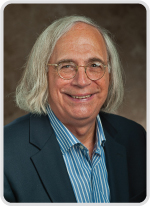 Click on the image to view a larger or high-resolution version.
Health care policy including changes being made by the Trump administration.
Professor of philosophy
Department of Philosophy; Center for Ethics and Humanities in the Life Sciences
College of Arts and Letters; College of Human Medicine
Contact at: (517) 355-7552 or fleck@msu.edu
Expertise:
An expert in health care justice, health care rationing and health care policy, stem cell research, as well as ethical issues related to emerging genetic technologies. He is currently completing a book titled "Just Caring: The Moral and Practical Challenges of Health Reform and Health Care Rationing." Fleck was also a member of the Clinton administration's Health Care Reform Task Force.