Lawrence Drzal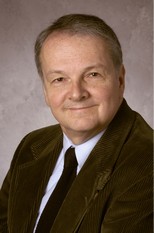 Click on the image to view a larger or high-resolution version.
Composite materials, adhesive technology and nanocomposites and biocomposites
University Distinguished Professor of chemical engineering and materials science
Department of Chemical Engineering and Materials Science
College of Engineering
Contact at: (517) 353-5466 or drzal@egr.msu.edu
Expertise:
An expert in composite materials, adhesive technology, nanocomposites and biocomposites. Biocomposites are plant-based materials that can replace petroleum-based products, with applications in the automotive and construction industries, among others. Nanocomposites are plastics that have multifunctional properties, with applications in fuel cells, batteries and electronics. He is director of MSU's Composite Materials and Structures Center.