Lawrence Busch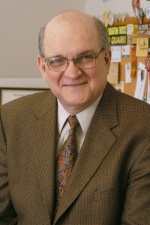 Click on the image to view a larger or high-resolution version.
Food safety policy, agricultural standards, biotechnology policy, standards, certifications, accreditations and governance
University Distinguished Professor of Sociology; founding director of the Center for the Study of Standards in Society
Department of Sociology; Center for the Study of Standards in Society
College of Social Science
Contact at: (517) 355-3396 or lbusch@msu.edu
Expertise:
Busch does research on the increasing use of standards, certifications, and accreditations by both corporations and private voluntary associations as means of governance. Most of his empirical work concerns the food and agricultural sector, but since standards are used everywhere, his work has extended into everything from science and technology to education and medicine.