Kristi Bowman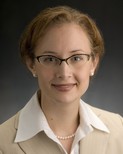 Click on the image to view a larger or high-resolution version.
Civil rights and education
Professor of law
Expertise:
An expert in civil rights and education law, including the teaching of evolution in public schools and school desegregation. Bowman is also an expert on governance issues, and can speak to Michigan's current emergency manager law.