Kimberly Mitcham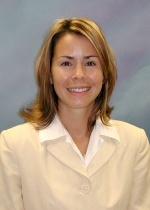 Click on the image to view a larger or high-resolution version.
Children's health and vaccinations
Assistant Professor
Health Programs
College of Osteopathic Medicine
Contact at: 517-353-3100 or bainkimb@msu.edu
Expertise:
Mitcham is a practicing pediatrician who has been treating and vaccinating children for more than 20 years. Prior to becoming a physician, she was a registered nurse at the Mayo Clinic.