Kenneth A. Frank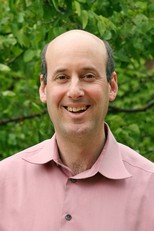 Click on the image to view a larger or high-resolution version.
Social networks among teachers and the impact of social dynamics in schools, adolescent decision-making in social contexts and causal inference and education research methods
Professor of measurement and quantitative methods
Department of Counseling, Educational Psychology and Special Education
College of Education
Contact at: (517) 355-9567 or kenfrank@msu.edu
Expertise:
An expert on social networks, Frank studies how roles and relationships among teachers affect classroom practices and school decision-making, including the implementation of major education reforms. He has applied his knowledge on social decision-making to the contexts of fishing and wildlife protection.