Joshua Sapotichne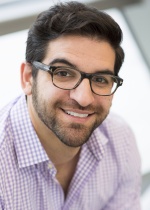 Click on the image to view a larger or high-resolution version.
Urban politics, public policy, local and state and federal politics
Assistant professor
Department of Political Science
College of Social Science
Contact at: (517) 355-4859 or sapotich@msu.edu
Expertise:
An expert on public policy, urban politics and the policy relationship between the U.S. government, state governments and local governments. Sapotichne's research has examined the design and implementation of state takeover policies (such as Michigan's emergency manager law), and how state governments contribute to financial distress in local communities, including Flint and other Michigan cities.