John Kratus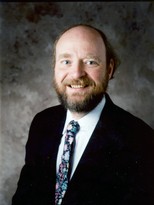 Click on the image to view a larger or high-resolution version.
Music education
Professor of music education
Music Education Program
College of Music
Contact at: (517) 432-1813 or kratus@msu.edu
Expertise:
An expert in music education, secondary general music methods, music education foundations, creativity and philosophy of music education. He is published in the fields of creativity and curriculum development in the "Music Educators Journal," the "Bulletin of the Council for Research in Music Education," "Psychology of Music," "Canadian Music Educator," and the "Journal of Research in Music Education."