John Hollenbeck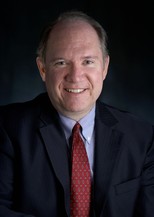 Click on the image to view a larger or high-resolution version.
Team decision making and performance, self-regulation theories of work motivation and employee separation and acquisition processes
University Distinguished Professor
Department of Management
Broad College of Business
Contact at: (517) 355-2413 or jrh@msu.edu
Expertise:
An expert of team dynamics, work motivation, organizational behavior and human resource management. He has published more than 60 articles and book chapters as well as two best-selling textbooks. He is co-founder of the MSU Team Effectiveness Research Laboratory, which is dedicated to conducting large sample team research.