Joan Rose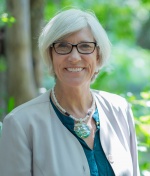 Click on the image to view a larger or high-resolution version.
Water quality and public health
Homer Nowlin Chair for Water Research
Expertise:
An international expert in water microbiology, water quality and public health safety. She is co-director of the Center for Advancing Microbial Risk Assessment and director of the Center for Water Sciences. She has been involved in the investigation of numerous waterborne disease outbreaks worldwide. Her work has examined new molecular methods for detecting waterborne pathogens and zoonotic agents such as Cryptosporidium and enteric viruses. She has been involved in the study of water supplies, water used for food production and coastal environments, as well as water treatment, wastewater treatment, reclaimed water and water reuse, and quantitative microbial risk assessment.