Jim Pivarnik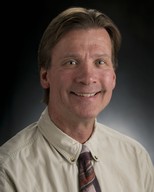 Click on the image to view a larger or high-resolution version.
Exercise, fitness, athletes and pregnancy and exercise and adolescents
Professor of kinesiology and of epidemiology
Expertise:
Exercise, fitness, exercise and pregnancy, exercise and adolescents As an exercise physiologist and epidemiologist, he is an expert in the exercise responses of females, particularly during pregnancy, and children, both healthy and those with chronic diseases. His focus is on the role of physical activity in reducing the risk factors for chronic disease development (such as cardiovascular disease) and the morbidity and mortality of those suffering from such conditions. He also serves as director of the Center for Physical Activity and Health.