Jim Detjen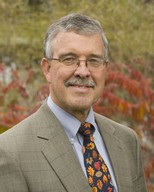 Click on the image to view a larger or high-resolution version.
Environmental journalism and new media
Director of Knight Center for Environmental Journalism; professor of journalism
Expertise:
An expert in environmental journalism and new media. He became the director of the Knight Center in January 1995 and was an award-winning science and environment reporter for the Philadelphia Inquirer. He also is co-founder and past president of the Society of Environmental Journalists.