Jennifer Neal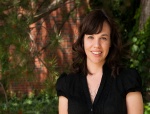 Click on the image to view a larger or high-resolution version.
K-12 education, social networks, psychology, peer networks and
Expertise:
Jennifer Neal's search focuses on how public school educators acquire information about and decide to adopt social skills, health and instructional programs; how teacher advice networks are associated with the adoption and use of classroom practices; and how children's peer social networks are associated with their aggressive and pro-social behaviors. Neal also has expertise in social network analysis and has published several papers on the advancement of social network data collection and analytic methods.