Jennifer Cobbina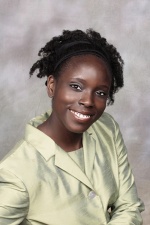 Click on the image to view a larger or high-resolution version.
Corrections, recidivism, connection between race and crime and policing
Associate professor
School of Criminal Justice
College of Social Science
Contact at: (517) 353-9756 or cobbina@msu.edu
Expertise:
Her research focuses on corrections, prisoner re-entry, recidivism among female prisoners, the relationship between race, crime and policing, and how gender and social context affect victimization risks among minority youth
Additional information:
In a recent study, Cobbina interviewed demonstrators in Ferguson, Missouri, and found that African-Americans believe police view them as worthless thugs and white people as innocent and superior. The study appears in the Journal of Crime and Justice.