James Dorsett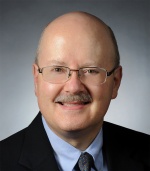 Click on the image to view a larger or high-resolution version.
International students and international education
Director
Office for International Students and Scholars
Contact at: (517) 517-353-1720 or jdorsett@msu.edu
Expertise:
James Dorsett's career in international education spans more than 20 years. Prior to arriving at MSU, he directed the International Students and Scholars Office at Iowa State University, which serves more than 4,500 students and scholars. A well-known figure in the field of international education, Dorsett is active with the National Association of International Educators.