Jade Mitchell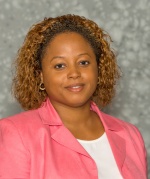 Click on the image to view a larger or high-resolution version.
Biosystems, Water Contamination and Environmental Pathogenic Agents
Assistant Professor of Biosystems and Agricultural Engineering
College of Engineering
Contact at: (517) 353-4544 or jade@msu.edu
Expertise:
Mitchell is an expert on human health risk analysis when it comes to contamination in the environment through water, soil, etc. Her work includes characterizing the risks associated with human exposures to environmental pathogenic agents and using quantitative microbial risk assessments to inform policy and risk management decisions on the appropriate level of concern for public health and public safety.