Felicia Wu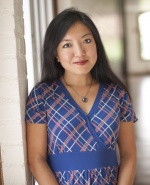 Click on the image to view a larger or high-resolution version.
WHO World Health Day: April 7, 2015, global public health, agriculture and food safety
John A. Hannah Distinguished Professor
Departments of Food Science and Human Nutrition and Agricultural, Food, and Resource Economics
College of Agriculture and Natural Resources
Website: http://www.wu.canr.msu.edu/
Contact at: (517) 432-4442 or fwu@msu.edu
Expertise:
Felicia Wu's research addresses the future of health worldwide, including issues in agriculture, nutrition, economics, and human health. She can speak on several topics, including: antibiotic resistance, genetically modified crops (GMO's), mathematical modeling, global trade patterns and foodborne toxins.