Donald Greydanus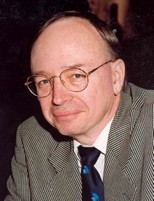 Click on the image to view a larger or high-resolution version.
Corporal punishment, youth violence, juvenile crime and sexual well-being
Director, professor
Pediatrics Residency Program at MSU/ Kalamazoo Center for Medical Studies
College of Human Medicine
Contact at: (269) 337-6453 or greydanus@kcms.msu.edu
Expertise:
Greydanus is an expert in adolescence health and pediatrics. He has published extensively on adolescent health, including 150 book chapters and more than 200 articles. He has testified before Congress on corporal punishment and can speak on the major emotional/physical issues facing children.