Dan Gould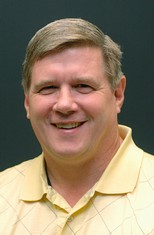 Click on the image to view a larger or high-resolution version.
Youth and sports, sports psychology and performance enhancement
Professor of kinesiology
Expertise:
One of the nationís most renowned sports psychologists. During his career he has consulted extensively with numerous athletes of all age and skill levels and involved in a wide range of sports. He has served as a performance-enhancement consultant with the U.S. Ski Team and numerous Olympic athletes. He has consulted with the pit crews of some of NASCARs leading race teams. He has also served on the U.S. Olympic coaching development committee for ten years and co-chaired the sport science and technology committee.