Clay Voorhees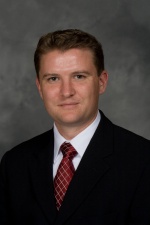 Click on the image to view a larger or high-resolution version.
Automotive marketing, customer loyalty and brand strategy
Associate professor
Department of Marketing
Broad College of Business
Contact at: (517) 432-6469 or voorhees@bus.msu.edu
Expertise:
An expert in customer loyalty, automotive marketing, brand strategy, customer experience and customer relationship, trade show marketing investments, general marketing strategy. Voorhees has partnered with Deloitte to produce an annual report on Generation Y's attitudes toward automobiles.