Christine Greenhow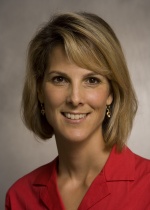 Click on the image to view a larger or high-resolution version.
Social media in education, kids' use of social media, digital literacies and National Educational Technology Standards
Assistant professor of educational technology and educational psychology
Department of Counseling, Educational Psychology and Special Education
College of Education
Contact at: (517) 432-0425 or greenhow@msu.edu
Expertise:
Greenhow studies people's use of social media and learning and teaching with social media in schools, classrooms, and out-of-school online settings. Her recent work has examined learning in Facebook, MySpace, and Twitter (e.g., reading, writing, social support/social capital, science learning, argumentation, civic engagement, identity, 21st century skills) and the design of social networking (Facebook) apps for education. She is also exploring how social media are changing research and scholarship practices. Greenhow serves as director of communications for the American Educational Research Association, Division C.