Charles Hadlock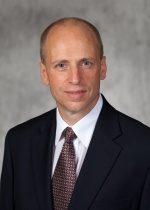 Click on the image to view a larger or high-resolution version.
Corporate governance and corporate finance
A.J. Pasant Professor of Finance
Expertise:
An expert in corporate governance and corporate finance. Hadlock has published in several leading journals in finance and economics including the Journal of Finance, the Journal of Business, the Review of Financial Studies, the Rand Journal of Economics, the Journal of Law and Economics, and the Journal of Accounting and Economics. He received the Merton Miller Prize for the best paper published in the Journal of Business in 1997, as well as an Excellence in Teaching Award at Michigan State University in 1999.