Charles Anderson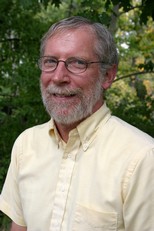 Click on the image to view a larger or high-resolution version.
Scientific and environmental literarcy and science education
Professor of teacher education
Department of Teacher Education
College of Education
Contact at: (517) 432-4648 or andya@msu.edu
Expertise:
An expert in scientific and environmental literacy among U.S. students. He studies how students' prior knowledge, language, and social relationships affect their engagement in science learning and the development of scientific literacy.