Bruce Vanden Bergh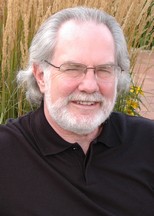 Click on the image to view a larger or high-resolution version.
Advertising issues relating to campaigning and elections, advertising and culture, consumer behavior, advertising creativity, television commercials and Super Bowl ads
Professor of advertising, public relations and retailing
Expertise:
An expert in commercials, specifically Super Bowl ads. He is a well-known teacher and scholar who has been invited to present his work at The Smithsonian Institute in addition to being interviewed by NPR and other media on a regular basis. He has been a judge for the International Automotive Advertising Awards, the American Advertising Federationís ADDYs and the Creative and Art Directors of Detroit (CADDYs) awards. His areas of expertise include advertising and culture, consumer behavior and advertising creativity.