Bob Albers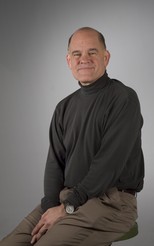 Click on the image to view a larger or high-resolution version.
filmmaking, documentary production and
Senior Video Specialist
Expertise:
Bob Albers is a video specialist, as well as a documentary filmmaker with extensive experience as a producer, director, cameraperson, writer, editor, and executive producer and teaches video production at MSU. He has produced and directed many documentaries, directed multi-camera orchestra programs, and has worked extensively in public affairs television programming.