Alyssa Hadley Dunn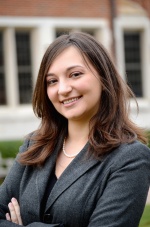 Click on the image to view a larger or high-resolution version.
Urban and multicultural education, educational policy and teacher education
Assistant professor of teacher education
Expertise:
An expert urban schooling, policy, teachers, and students, Dunn's work examines the relationship between educational policies and teacher morale, quality and empowerment. She is co-chair of the largest special interest group of the American Educational Research Association, the Critical Educators for Social Justice.