Aaron M. McCright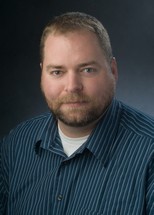 Click on the image to view a larger or high-resolution version.
Climate change and environment
Associate professor of sociology
Department of Sociology, Environmental Science and Policy Program
College of Social Science, Lyman Briggs College
Contact at: (517) 432-8026 or mccright@msu.edu
Expertise:
An expert on the sociological and political ramifications of climate change. McCright is best known for his work analyzing the political dynamics and public understanding of climate science and policy in the United States—especially organized climate change denial and political polarization on climate change. Integrating insights from scholarship on power, social movements, and reflexive modernization, he has developed the Anti-Reflexivity Thesis to explain how and why certain industries, political organizations, and members of the general public deny the reality and seriousness of climate change.