Yael Aronoff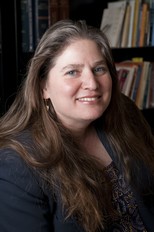 Click on the image to view a larger or high-resolution version.
Israeli-Palestinian conflict, Israeli politics, society and culture, international relations and U.S. foreign policy
Serling Chair in Israel Studies and assistant professor of international relations
Expertise:
An expert on Israeli politics and foreign policy, Aronoff can speak to the struggle for peace in Gaza. She currently is writing a book focusing on conditions under which hard-line political leaders become peacemakers. She previously served as the Assistant for Regional Humanitarian Programs in the Pentagonís Office of Humanitarian and Refugee Affairs. She also served in the Senate Foreign Relations Committee as the Jacob K. Javits Fellow.