Johannes Bauer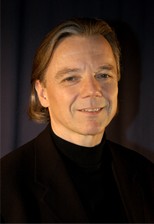 Click on the image to view a larger or high-resolution version.
Telecommunications, Internet governance, new wireless technologies and telecommunications regulation and policy
Co-director of the Quello Center; professor of telecommunication, information studies and media
Expertise:
An expert in social, economic, and policy aspects of all forms of telecommunications; Internet governance; new developments in wireless/new technologies, spectrum allocation problems, economic issues driving regulation, policy issues. He also is directing a study on the economics and actual deployment of WiFi across the US and has co-authored and co-edited six books and more than 50 articles on information and communication policy. He has worked with policy-makers and private industry from around the world to develop better information and communication policy (which includes narrowing the digital divide) and started the "ICT Observatory," a project that monitors success and failure in improving access on a global scale.